For anyone looking to buy a two-door sports car in March: You absolutely should. Old Man Winter leaves in a few weeks and the lease deals are up. While you wait for temperatures to warm, you can add up precious break-in miles, so your new coupe is ready for car club rallies, road trips, and maybe even a little track time.
If you're reading this in Florida or California, we know coupes are a hot buy any month. But for those of you with your heated seats switched on high every morning, spring is coming, and you're in for something impractical and delectable. Among these eight coupes, old and new models, manual and automatic transmissions, rear- and all-wheel drive, turbo-four and turbo-six engines, there's something for everyone.
View our Leasing Guide
First, make sure you've read our leasing guide first. We've covered everything that can shine through in a showroom: advertising fees, money factors, residuals, legal implications, and all the other fine print that can cost you thousands more than you expect. When comparing similar cars, be aware that a lower monthly price often demands more money. As with any national lease special, enter your zip code on an automaker's website to check if these deals apply in your area. Prices do not include taxes or fees and may be higher or lower depending on your location. Research is always your friend.
$400 per month/$3317 at signing
48 months/42,000 miles
Four years is a long time to be with a Mustang, especially a model that will be replaced by an entirely new generation in a few months. But whenever dealers need to clear out old stock, a deal has to be struck. This Ecoboost fastback does its job as a rear-wheel-drive fun machine for a reasonable monthly expense. There are no deals on the GT or Mach 1, but if there were, they'd be double the price.
$419 per month/$1469 at signing on
36 months/30,000 miles
The BRZ is expensive to lease next to the all-wheel-drive turbo WRX, and yet it's still a solid value (a Miata RF costs more than $500 a month). The 2.4-liter flat-four provides just the right amount of kick in the pants, enough that you probably won't notice the instrument panel appears to be inspired by a TI-83 graphing calculator. Tip: Don't buy this car at lease end, because adding the $18,361 residual value on top of your lease payments will cost you thousands more than when you originally bought it.
$429 per month/$4035 at signing on
36 months/30,000 miles
Driving the base Challenger SXT is like driving any big American two-door from the 1970s and 1980s. The SXT is as much a throwback to simple Detroit iron as Hellcats and reddies are to Superbirds and the original Viper GTS. This trim is the least fun and has the tiniest touchscreen, but there's still plenty to enjoy. Get a loud color and some 20-inch aftermarket wheels so you can look like an R/T for a lot less.
$499 per month/$3575 upon signing
36 months/30,000 miles
Audi is driving a real bargain on this base A5. The signing payment is lower than the Challenger's, while slightly higher monthly payments net a faster and more modern coupe with a 10-inch touchscreen and all-wheel drive. Designer Walter de Silva says the A5 is the most beautiful car he has designed, giving high praise to the Alfa Romeo design and handling of the Audi R8. An A5 won't go out of style in 36 months.
$529 per month/$3875 at signing
36 months/30,000 miles
The best thing about the new BMWs is that they all look totally different. Even the 2-Series Coupe doesn't look like the 2-Series Gran Coupe. The two-door 2 is BMW distilled in its purest form. All of the coupe's edges and creases may look off-putting in photos, but they're actually beautiful. This lease includes the parking assist package and remote start, although for the price it's a lot more comfortable than the A5.
$539 per month/$5685 at signing
36 months/30,000 miles
Infiniti is in bad shape for a number of reasons, and its aging stable certainly plays a part in this, with models like the Q50 and Q60 on sale for years without significant interior or tech updates. Thankfully, the Q60's exterior doesn't need a refresh—it's just as hot as the A5. That said, even with its huge twin-turbo V-6, the Infiniti doesn't drive better than the Audi. The pricing is questionable even next to other luxury brands, which excludes the Infiniti by a wide margin.
$808 per month/$6458 at signing
36 months/30,000 miles
Instead of a fixed lease special, which doesn't yet exist for the Supra (pictured at top), the deal is based on Toyota's financial calculator and shows what a typical transaction would look like at a dealer. We had to include this car despite the lack of an official deal – it's the six-speed manual that answered our prayers for a twin-turbo two-seater that feels like an old BMW. This stick will not last long.
$999 per month/$6323 at signing
36 months/30,000 miles
The latest and final C-Class Coupe continues in the 2023 model year with the C43 as its Halo trim. Consider the C43 an evolved Supra with the convenience of a luxury sedan (an actual trunk and semi-usable back seat) and the rich sound of a six-cylinder engine (as opposed to the turbo-four that launches in the new C43 sedan). , The price is steep considering the car's age, and the performance can't beat the M240i, so this deal may appeal to Benz enthusiasts alone.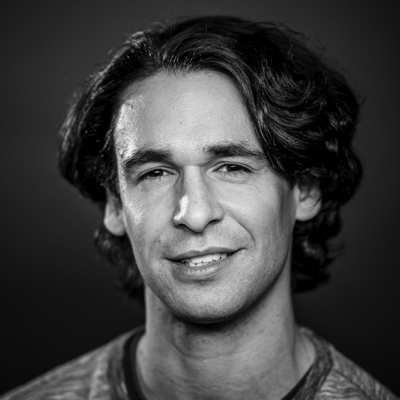 contributing editor
Clifford Atiyeh is a reporter and photographer car and driver, specializing in business, government and litigation news. He is vice president of the New England Motor Press Association and is committed to saving both the manual and the old Volvo.