Amazon shoppers who need replacement parts or vehicle accessories now have an easier way to get what they need at the new OEM Automotive Parts Shop.
Personalization is integrated with Amazon Garage, which Amazon started in 2006 and is growing at 20 percent per year through 2020.
Once you find what you're looking for, you can have the part delivered, picked up, or shipped to a local service provider that will be listed on Amazon's site.
Amazon has launched a new OEM automotive parts shop that can share your clicking habits with your local dealer to ensure you get the parts you need for your specific vehicle. The new shopping feature lets customers find official OEM parts using filters for most vehicle types, from cars, SUVs and trucks to ATVs, motorcycles and scooters. The trick lies in how Amazon now offers hundreds of thousands of parts and accessories without ties to local car dealerships.
The new shop allows people to do much more than just sell parts on Amazon and mail them in. Amazon's new OEM Automotive Parts Shop is like a middleman between someone who needs to find the right oil filter and that filter sitting on the shelf at a local dealer. Amazon said the new Parts Shop "displays a transparent price list for each item, as well as detailed product and fitment information directly from manufacturers and sellers to ensure they're buying the right product."
Amazon said its collaboration with automakers means sales partners, including dealerships, can now offer discounts to both local and national customers. So, with the 5 percent coupon in your hand, Amazon can now ship the filter to your doorstep or to a nearby service provider listed on the product page. Other options include in-store, with same-day pickup available in some situations.
Shop at Amazon's OEM Parts Store
Amazon launched its Garage feature in 2006, allowing customers to enter their vehicle information and filter shopping results by their make and model. Amazon Garage also allows customers to reorder parts and track service recommendations. This personalized functionality encouraged Amazon to work with automakers to integrate their parts supplies and local dealers onto this updated store.
"Since 2020, we have seen an average of 20 percent annual growth in the number of vehicles saved by US customers in Amazon garages, showing clear customer interest in purchasing parts and accessories for their vehicles the way they do for other consumer products," explained Ernie Linsey, Amazon's director of automotive car and driver, "This inspired us to collaborate with OEMs to increase the overall selection available to online customers."
OEM shop still needs polishing. For example, some companies like Tesla and Mini are not included in the brand list. Tesla isn't part of the Amazon deal, but Mini is. In fact, a separate MINI section is currently promoted at the top of the screen, and MINI parts are available under the BMW filter. We feel you, Mini Drivers.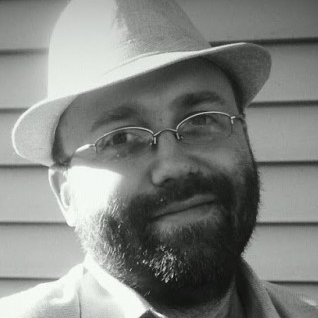 contributing editor
Sebastian Blanco has been writing about electric vehicles, hybrid and hydrogen cars since 2006. New York Times, Automotive News, Reuters, SAE, Autoblog, InsideEVs, Trucks.com, Car Talk, and other outlets. His first green-car media event was the launch of the Tesla Roadster, and since then he has been tracking the move away from gasoline-powered vehicles and exploring the new technology's importance not only to the auto industry, but to the entire world. have been , Throw in the recent shift to autonomous vehicles, and there are more interesting changes happening than most people can wrap their heads around. You can find him on Twitter or on good days behind the wheel of a new EV.