Tesla held an Investor Day event in Austin, Texas today, hosted by CEO Elon Musk.
Much of the talk was about the company's "master plan," which is now about sustainability.
The Model Y and Model 3 are also rumored to get the update soon.
"There is a clear path to a fully sustainable Earth with abundance."
Most automotive company investor presentations don't start that way, but that was the opening message from CEO Elon Musk during Tesla's investor day presentation in Austin, Texas today.
The event was billed as the third in the next Tesla master plan, an outline of Musk's long-term strategy for the automaker. In short, the first TMP, from 2006, was about funding a low-cost EV by first selling a more expensive sports car (the original Tesla Roadster). The second, which came a decade after the first, broadened Tesla's scope to include solar roofs with battery storage, expanding the company's product line to "address all major segments", safe self- Developed driving efficiency and found a way to let Tesla owners "make money for you when you're not using it." Not all aspects of these plans have come to fruition.
Tesla's new master plan
Musk's third master plan focuses on the whole world. "Tesla aims to accelerate the world's transition to sustainable energy," the company said today, calling its latest plan "a path to a completely renewable energy future for Earth."
Musk said a sustainable energy economy is within reach, but achieving it would require an investment of about $10 trillion in new technologies. This means 240 total tWh (terawatt hours) of energy storage (stationary batteries and electric vehicles) and 30 tW (terawatts) of renewable energy generation. The benefits far outweigh the costs, Musk said, and the next two hours of the presentation delved into the vision Tesla is working toward toward this goal—and, of course, how its fleet of vehicles fit into this overall plan. Sits.
Updated Model 3 and Model Y
As far as new details on Tesla's own vehicles go, the highlight didn't come from the official presentation itself, but the rumors that surfaced today about a new Model Y codenamed Juniper. The new Model Y will have exterior and interior upgrades and should arrive in 2024 automotive news, Another upgraded vehicle, a new Model 3 code-named Highland, is also in the works.
While Tesla didn't officially talk about these models during the Investor Day, it did explain how it will build EVs on its next-generation platform in a more efficient way than it does today. The platform and its integrated battery pack would allow the unknown car of the future to be put together without a traditional automotive frame (box), which would make assembly cheaper and faster.
Another change has come in the way Tesla has steadily increased the percentage of its self-designed controllers that can be found in the powertrains of its vehicles. In the original Model S, for example, only 20 percent of the controllers were designed by Tesla. In the Model Y, it's 61 percent. In the Cybertruck, Tesla says it will be 85 percent, and in the next generation of vehicles, every controller will be Tesla-designed. Tesla said the main benefit of this change would be better control over all the software in the vehicle.
An actual Cybertruck was also displayed at the Investor Day event, showing a new steering yoke design, rear folding seats, and a screen for rear passengers.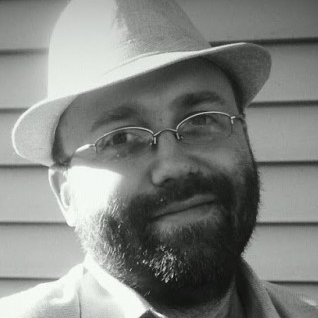 contributing editor
Sebastian Blanco has been writing about electric vehicles, hybrid and hydrogen cars since 2006. New York Times, Automotive News, Reuters, SAE, Autoblog, InsideEVs, Trucks.com, Car Talk, and other outlets. His first green-car media event was the launch of the Tesla Roadster, and since then he has been tracking the move away from gasoline-powered vehicles and exploring the new technology's importance not only to the auto industry, but to the entire world. have been , Throw in the recent shift to autonomous vehicles, and there are more interesting changes happening than most people can wrap their heads around. You can find him on Twitter or on good days behind the wheel of a new EV.