Does time matter when it comes to buying a new truck? The short answer is yes. While waiting for the right time to make your purchase may require some strategizing — and some patience — you can get a better deal.
Want to Buy a New Truck? Easily compare rates from the auto lenders below.
auto financing
Your one-stop shop for car loan comparison.
Enter your information to view your auto loan options.
Best Months To Buy Truck
If you've seen the car commercials every year during the holiday season, you may already have an idea that December is the best time of year to buy a truck.
Like most retailers, Black Friday is often an important day for car dealerships. After Black Friday and through the end of the year, dealerships and their salespeople are looking to create quotas and maximize their annual bonuses. This can translate into better deals for you, especially if you do your research and play your cards right.
Dealerships would like to end their year with higher sales than the previous year. This means that December is crunch time to increase their sales numbers. They also want to be able to take out the current year's inventory to make room for the new model.
While December is generally the best time of year to buy, that doesn't mean you have to wait 11 months if you start car shopping in January. There are some months that are better than others to buy.
In general, the months with the most discounts (besides December) are:
May: During the month of May, especially around Memorial Day weekend, many dealers and car manufacturers run savings specials in addition to other types of promotions such as financing deals.
october: October offers more wiggle room when you're negotiating car prices. It's nearing the end of the year, and dealerships have an increased incentive to haul away current models to make room for new inventory.
May to September: You can get better deals when you shop for a car or truck between May and September. Many car dealerships offer summer sales and savings programs during this period.
Best Holidays To Buy Trucks
Holiday sales events are also a great time to buy a new truck. These sales are usually associated with rebates, as well as special financing and rebates, If you're looking for an affordable vehicle, consider shopping around these holidays:
Memorial Day: Memorial Day is the jumping off point for the summer season, and many dealers try to increase their sales volume during this time.
4th of July: Starting around July 4, dealers start seeing a great mix of current models and next year's models. Not only can you potentially get a great deal, but there will be more variety in the lot for you to choose from.
labour day: Labor Day weekend is the sweet spot for both competitive prices and car selection. While you may save more by shopping in December, you'll probably have a wider selection of vehicles at this time of year.
Veterans Day: In the fall, Veterans Day also provides great opportunities to find good deals on trucks. If you are an active duty military service member or veteran, you may be able to qualify for a special discount.
black Friday: get ready for black friday and december savings Do your research beforehand and find out which model interests you so that you'll be ready to take advantage of the best deals.
New Year's Eve: You may be able to score a great deal on a car around New Year's Eve. This is usually the last day for sales teams and dealers to make their annual quotas.
Before heading to the dealership, consider working with your bank or credit union to get pre-approved for an auto loan. You should also estimate what your monthly payment will be so that you can compare your pre-approval to the dealership's financing offers.
If you are looking to trade in your current vehicle, do some research to determine your vehicle's value and find out if you can get a better deal through a private sale.
Best days of the week to buy a vehicle
Most dealerships are open all week, or at least six days a week, and the day you buy a vehicle can make a big difference. The busiest days of the week at the dealership are weekends because more people have those days off.
On weekends, sellers often juggle multiple buyers, and you may spend long hours at the finance office. However, some dealerships close their doors on Sundays, so Mondays can be quite busy as well.
If you're looking for a dealership that's closed on Sundays, opt to visit on a Tuesday or Wednesday so you'll have more time to ask questions.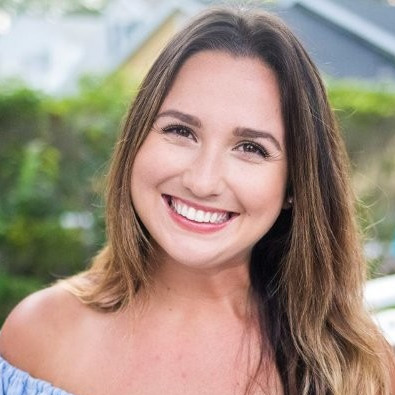 Finance & Insurance Editor
Elizabeth Rivelli is a freelance writer with over three years of experience covering personal finance and insurance. He has extensive knowledge of various insurance lines including car insurance and property insurance. His byline has appeared in dozens of online finance publications such as The Balance, Investopedia, Review.com, Forbes and Bankrate.